The role of a parent-booster/volunteer
By definition, the role of the parent-booster organization is to "boost" the instrumental music program in a positive manner. The purpose of the Clovis High School Instrumental Music Boosters is to advance the best interests of the Clovis High Instrumental Music Programs by providing support, as requested by the director(s). All parents or guardians of students enrolled in the instrumental music program are members of the non-profit organization. Maintaining a thriving instrumental music program requires support and fundraising beyond that is provided by the school system.
Parent Resources
Clovis High School Parent/Student Information Card (PDF 82 kb)
Parent/Guardian Pick-Up Form (PDF 16 kb)
Emergency Procedure Card (PDF 404 kb)
Volunteer Application Form: https://budrank.cusd.com/Downloads/VolunteerApplicationForm.pdf
– Volunteer Requirements for Clovis Unified: http://www.cusd.com/volunteer/
Booster Board  2018–2019 School Year
President:
Shannon Lanser -(559) 300-8343 –shannon.lanser@gmail.com
Vice Presidents:
Nicole Beckman -(559) 213-1429 – athena32777@att.net
Mary Gibson -(559) 862-3810 – m.d.gibson74@gmail.com
Secretary:
Emily Hutt – (559) 978-4364 – emily_hutt99@hotmail.com
Treasurers:
Yvonne Diaz -(559) 325-7825 – ynddiaz@sbcglobal.net 
Ben Gallegos – (559) 301-1554 – bengallegos@outlook.com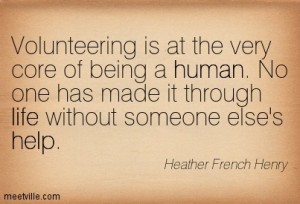 Ovations/Credits Fundraiser:
Coupon Books, Coffee Fundraiser, CHS Football Concessions, Save Mart Center Ovations, Candy Bar Sales, Cougar County BBQ, Jamba Juice Cards, GSTOB Ads/Trophy Sales, Dinner Meal Vouchers, Gold Canyon Candles, etc.
Program Fundraiser:
Family Dinner Nights, Pancake Breakfast, Yard Sale, Carnivals, Fireworks, WBA Show Hosts, SJVCGPR Show Hosts, Concerts, Silent Auctions, Car Washes, etc.

Lead Parent Chaperones:
Nicole Beckman (Percussion) – 559-213-1429 athena32777@att.net
Cougar Kitchen – Leads:
Leah Brown – 559-213-3195 webrowncnl@gmail.com
Semi Truck "Goose" Driver:
Ramon Perez – (559) 577-4118 perezparents@yahoo.com
Pit Crew Lead:
Mark Beckman – 559-307-5512  forceuser72@att.net 
Bill Murrary – 559-515-3330 baribill85@gmail.com
Some Quotes to think about as a parent/volunteer in this program…..
"I always wondered why somebody doesn't do something about that.
Then I realized I was somebody." ~Lily Tomlin
"Unless someone like you cares a whole awful lot, nothing is going to 

get better.


It's not."~Dr. Seuss, The Lorax
"Never doubt that a small group of thoughtful, committed citizens can change the world. Indeed, it is the only thing that ever has." ~Margaret Mead