The role of a parent-booster/helper
By definition, the role of the parent-booster organization is to "boost" the instrumental music program in a positive manner. The purpose of the Clovis High School Instrumental Music Boosters is to advance the best interests of the Clovis High Instrumental Music Programs by providing support, as requested by the director(s). All parents or guardians of students enrolled in the instrumental music program are members of the non-profit organization. Maintaining a thriving instrumental music program requires support and fundraising beyond that is provided by the school system.
Booster Board  2016–2017 School Year
President
Josh Spooner
(559) 906-3049
jspooner630@gmail.com
Vice Presidents
Lisa Bowmen
(559) 287-8928
lisa911@hotmail.com
Shannon Lanser
(559) 300-8343
shannon.lanser@gmail.com
Secretary
Analisa Cobarruvias
(559) 250-1076
analisa.cobarruvias@yahoo.com
Treasurers
Marianne Miller
(559) 269-9585
mariannemiller@rocketmail.com
Melissa Stacey
(559) 392-7590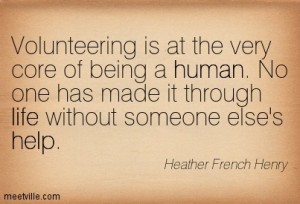 Fundraisers: 
Family Dinner Nights:
Lisa Bowman –  lisa911@hotmail.com  (559) 287-8928
Save Around Coupon Book:
We Care Coffee:
Pancake Breakfast:
Marie Calendar Holiday Pie's:

Yard Sale: 

CHS Football Concessions:
Jennifer Mills: jennismills@gmail.com 559.906.0752
World's Famous Chocolate Candy Bars:
Fireworks Booth Leads :(June 28-July 4)
This job is broken down into multiple committees to make the process as easy and smooth as possible.
Coordinators will be broken down to the following duties:
1. Lead TNT Contact/Correspondent – Sonia Davis & Booster Vice President(s)
2. Lead Publicity- Vice President
3. Lead Staffing/Coordinating Volunteers – Booster President/Band Directors 
4. Lead Coordination/Phone Communication – Booster Board Member/Secretary
5. Lead Student Coordinator/Communication – IMC President/Drum Majors
6. Lead Treasury – Booster Treasurer's plus finance secretary
7. Lead Transportation –  Goose Driver(s)
* The entire booster board will help in one of these lead areas.
Parent Leads:
Lead Parent Chaperones:

Cougar Kitchen – Leads: 

Semi Truck "Goose" Driver:
Mike Cowherd – mikes4x4toyz@gmail.com (559) 906-4258
Lead Pit Crew:

Hospitality Chair: (MB Competitions/SJVCGPR Shows/Other)

Concessions Lead Purchaser: (MB Competitions/SJVCGPR):

Some Quotes to think about as a parent/volunteer in this program…..
"I always wondered why somebody doesn't do something about that.
Then I realized I was somebody." ~Lily Tomlin
"Unless someone like you cares a whole awful lot, nothing is going to 

get better.


It's not."~Dr. Seuss, The Lorax
"Never doubt that a small group of thoughtful, committed citizens can change the world. Indeed, it is the only thing that ever has." ~Margaret Mead