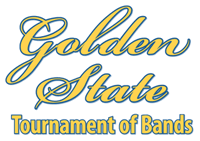 See the link below for our Golden State Tournament of Bands Trophy and Ad Fundraiser forms. Make as many copies as you would like. Read the first page and if you have any other questions, please ask!
This is a great fundraiser to earn credits towards your CHARMS to help cover pledges, spirit wear, up-coming trips, school needs, or music related program items. Many of our programs this year will travel and it is nice when you have credits to help out! I encourage all of you to participate in our fundraisers. The GSTOB is the first of many fundraisers to come.
This is the only fundraiser where you can earn 50% of credits you fundraiser. It's easy and all you have to do is ask and follow up. Don't forget to write your name on the form.
Again, good luck and sell, sell, sell!!!!
Forms and money can be turned into the YALE office anytime from now until October 6.
Here are some past businesses that have purchased an
AD or TROPHY sponsor for GSTOB!!!!
All Fitness
American Music
Asset Pest Control
Avon – Connie Thrailkill
Bedard Controls, INC
Butler Web and Design
CA Paralegal Services
California Kidds Pediatric Dentistry
California Ranch and Land
Cherry Auction, Inc
Clovis Chamber of Commerce
Clovis Pack & Ship
Clovis Round Up
Cole Electric
CRU Wine Company
Custom Drywall Service
Daniel R. Sweet, DDS, INC
Dr Eugene Yamaguchi
E & L Construction
Emerald Nails & Spa
Fresno Childrens Medical Group
Fresno Imaging Center
Fresno Pacific Music Department
Fresno State Music Department
G & E Fender & Body Repair
Gold Canyon Candles – Brandy Hamilton
Gottschalk Music Center
Harvard House
Jackson Jewelry
JM Custom Cabinets & Furniture
Key Poulan Music
KG Designs
Kiss Me Cosmetic Injectables
L & S Heating Cooling & Refrigeration
Michelangelo's Pizzeria
Mickey's Yogurt
Moore Grider & Company
More Than Pizza
One Way Speed Training
Poladian Chiropractic Corp
Renewal Body Works, Inc
Sassy Paws
Shear Magic
Sound Stage
Sugar
Tap Rack Holsters & Custom Kydex
The Horn Shop
The Knit Addiction
The Medicine Shoppe
The Water Agency
United Valley Insurance Agency
Any music stores….
Dentist Office
Doctor's Office
Personal Local Business
(They can advertise coupons..buy 1 get 1 free) Local Banks
Make sure all of your forms have your name & school information filled out before dropping them off.
Good Luck and happy fundraising!
Thank you for supporting the Clovis High School Instrumental Music Department.
Your donation directly influences the future of the performing arts in our area.