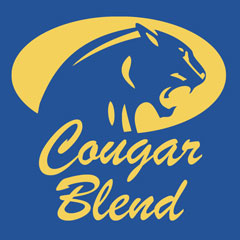 Linked below you will find our newest fundraiser happening now until Monday, November 3rd, 2014.
 40% of sales will be donated to help towards student contributions, apparel items, trips, or school needs. This is a great fundraiser to take advantage of.   This makes for some great holiday gifts and who doesn't like coffee!!!!  You can also share the link on Facebook and email your friends and family the link so they can order online.  Please be aware that all online orders will not receive the full 40%, it will be anywhere  between 20-35% profit, depending on the cost of shipping.  The good thing about online orders is that you can order year round!
 All items turned into the red box by November 3rd, should arrive to the CHS band room before Thanksgiving break.
 Once again, please make all checks payable to Cougar Foundation and put your child's' name on the memo line.  Drop all orders in a sealed envelope with complete funds in the red box.
Good luck and sell!